When you've had enough of shopping in Bangkok and you need some respite from the city's humid heat, Khao Kho is where you should go. Located in the country's mountainous province of Phetchabun, some 400 kilometers from Bangkok by road, Khao Kho offers cool and scenic spots that are still relatively unknown to most tourists.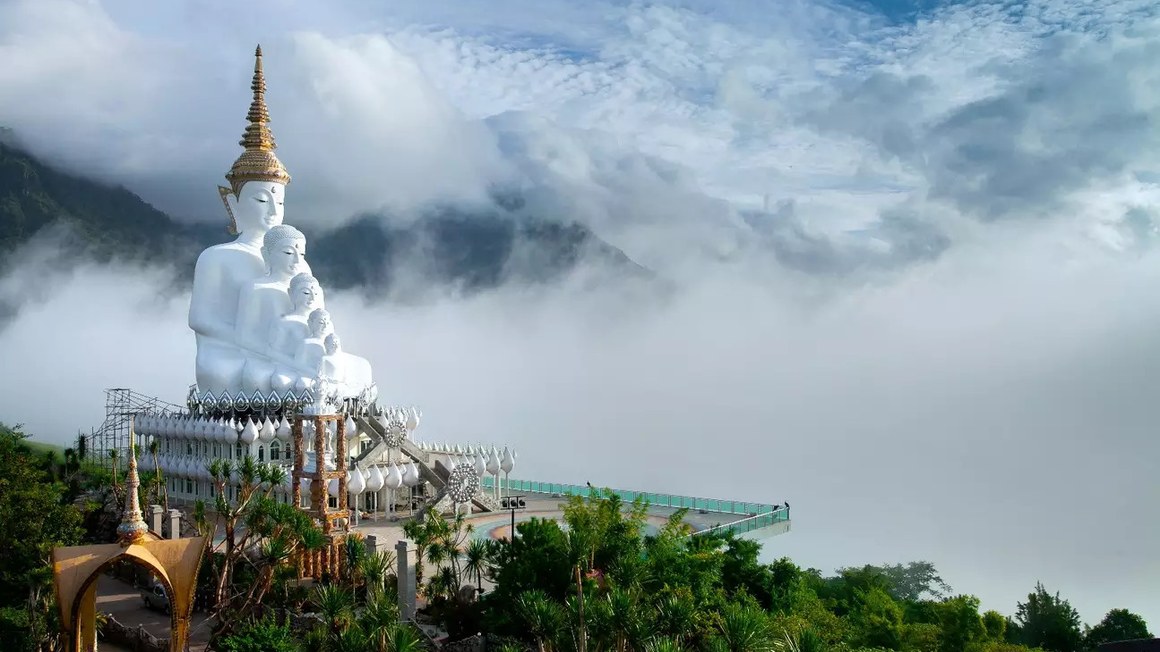 It's a good idea to spend a few days in Khao Kho to fully explore the district and give yourself the time to recharge and unwind. Fortunately, with the number of affordable hotels in the area, you can definitely find a Khao Kho accommodation (ที่พักเขาค้อ) that's right for your needs.
The destinations in Khao Kho are a mixture of nature, cultural, and man-made attractions. The most appealing thing about these spots is the fact that there are fewer tourists there to rub elbows with, and occasionally, you can even have some of the scenic views all to yourself. Here are just a few of them for you to experience with your own eyes.
The Blue Sky Garden
Find yourself transported to one of the great European-style gardens in the mountain resort of Blue Sky Garden. Complete with European-inspired gazebos, walkways, and fountains, you're in danger of draining your camera's batteries with the number of videos and photos you can take in this place.
The Blue Sky Garden actually has rooms and villas available for booking, but the grounds are open to day-trippers for a minimal fee. There, you can enjoy spectacular views of the surrounding mountains with the gardens as the foreground. What's more, there are cafés and a restaurant that serve both European and Thai favorites to the hotel guests and resort visitors.
Sri Dit Waterfall
After a day of exploring and sightseeing, cool off at the Sri Dit Waterfall in the Nong Mae Na subdistrict of Khao Kho. This single-level waterfall features a large basin where visitors can swim and play in the water. However, during monsoon season, the current gets too strong, and visitors are advised to be cautious when going into the water.
Wang Kan Lueang Waterfall
Known for its emerald green waters, the Wang Kan Lueang Waterfall is a favorite spot for locals. With shallow pools that are perfect for swimming, you don't have to worry too much about safety at this waterfall. In fact, the area is so well developed that you can rent floating tubes and have a proper shower in the facilities after swimming.
If you get hungry, there are food stalls selling different snacks and drinks, so you can even have a picnic nearby. That said, the area is really off-the-beaten track, with many tourists getting a bit lost when searching for this waterfall.
Wat Prathat Pha Sorn Kaew Temple
No Thailand adventure is complete without visiting some temples, and in Khao Kho, the Wat Prathat Pha Sorn Kaew or Temple on the Glass Cliff is the most popular. The most striking feature of the temple is the 5-nested Buddha statue. Much like a Russian matryoshka dolls, the sitting Buddhas come with incrementally larger and larger statues in the same sitting position.
The white statues and mostly white buildings against the verdant background are incredibly striking. What's more, the location is apparently chosen to inspire and encourage people to meditate.
With the lush mountain setting and unique Thai architecture, there's much to appreciate about this Thai temple, indeed.
Khao Takhian Ngo
Even if the weather is not ideal, Khao Takhian Ngo viewpoint will not disappoint. At its best, you get a full 360-degree view of the surrounding mountains with mystical-looking clouds covering the environs from the months of November to February. On other months, you still get some spectacular views, albeit with more mists and fogs obscuring the mountains.
The best time to go during the day is in the early morning or in the late afternoon, when the landscape is shrouded in twilight. However, if you wish to stay overnight, camping facilities are also available at the nearby Khao Kho Post Office. There, you can find some toilets, but you still need to bring your own cooking equipment for a more comfortable stay.
Khao Kho presents another side to Thailand and is a definite must-see for travel-weary tourists. Among its misty mountains, spectacular falls, and lush gardens, you can relax and forget about the stresses of city life.